Elevating Work with AI, Trusted by 80% of Fortune 500 Companies
ChatGPT Enterprise is available today
OpenAI has introduced "ChatGPT Enterprise," which is designed to offer a range of features tailored for businesses. Here's a detailed breakdown:
Overview: ChatGPT Enterprise is a new offering that provides enterprise-grade security and privacy. It is the most powerful version of ChatGPT to date.

Features:

Enterprise-Grade Security and Privacy: Businesses have full ownership and control over their data. OpenAI does not train on business data or conversations, ensuring that the models don't learn from user interactions. All conversations are encrypted both in transit and at rest. The platform is SOC 2 compliant.
Admin Console: A new admin console has been introduced that allows easy management of team members. It offers domain verification, Single Sign-On (SSO), and provides insights into usage.
Performance: ChatGPT Enterprise removes all usage caps and performs up to two times faster than the regular version. It includes a 32k context, allowing users to process inputs or files that are four times longer.
Advanced Data Analysis: Previously known as Code Interpreter, this feature enables both technical and non-technical teams to analyze information rapidly.
Customization: Users can use shared chat templates to collaborate and build common workflows. If businesses need a fully custom solution, they can utilize free credits to access OpenAI's API.

Adoption and Feedback:

Since its launch nine months prior, ChatGPT has been adopted by over 80% of Fortune 500 companies. Business leaders have expressed a desire for a secure and straightforward way to deploy ChatGPT within their organizations.
Early users of ChatGPT Enterprise, including industry leaders like Block, Canva, Carlyle, The Estée Lauder Companies, PwC, and Zapier, have utilized ChatGPT for various tasks such as improving communication, accelerating coding tasks, and assisting with creative work.

Testimonials:

Sebastian Siemiatkowski, CEO at Klarna, mentioned that with the integration of ChatGPT Enterprise, they aim to achieve a new level of employee empowerment, enhancing both team performance and customer experience.
Jorge Zuniga, Head of Data Systems and Integrations at Asana, stated that ChatGPT Enterprise has reduced research time by an average of an hour per day for their team, proving to be a powerful tool for testing hypotheses and improving internal systems.
Danny Wu, Head of AI Products at Canva, highlighted the various use cases for ChatGPT Enterprise, emphasizing its role in enhancing productivity while ensuring security and data privacy.

Future Plans:

OpenAI plans to introduce more features, including the ability to extend ChatGPT's knowledge by connecting to applications that companies already use, a self-serve ChatGPT Business offering for smaller teams, and more powerful versions of Advanced Data Analysis optimized for work. They also plan to introduce tools tailored for specific roles, such as data analysts, marketers, and customer support.
ChatGPT Enterprise prioritizes data protection with top-tier privacy, security, and deployment tools. Users have full control over their business data, which OpenAI doesn't use for training. The platform is SOC 2 compliant, encrypts all conversations, and features an admin console for easy team management, domain verification, and Single Sign-On. It also provides insights into usage, facilitating large-scale enterprise deployment.
Furthermore, ChatGPT Enterprise offers enhanced performance with faster GPT-4 access, longer input processing, and advanced data analysis tools. Users can analyze data swiftly, from financial research to marketing surveys. The platform also supports customization with shared chat templates and offers free API credits for those seeking a bespoke solution.
OpenAI is currently onboarding enterprises and encourages interested parties to learn more on their website and connect with their sales team to get started.
Starting today, OpenAI is thrilled to make ChatGPT Enterprise available to a broader range of businesses. This offering provides enterprise customers with:
Top-notch Security & Privacy: The platform ensures the highest level of security and privacy. It doesn't use customer interactions or company data to train its models. Data is encrypted both when stored (using AES 256) and when transmitted (using TLS 1.2+). Additionally, it meets the SOC 2 compliance standards.

Deployment Features: ChatGPT Enterprise is designed for large-scale use. It comes with an administrative console for managing multiple members, Single Sign-On (SSO) capabilities, domain verification, and an analytics dashboard to monitor usage.

Enhanced Performance & Features: This is the most advanced version of ChatGPT. Users get unrestricted access to GPT-4, which operates up to twice as fast. They can also utilize advanced data analysis tools, process longer inputs with a 32k token context, and share chat templates within their organization to streamline workflows. If businesses wish to further customize the tool, they're provided with free API credits to integrate OpenAI into their bespoke solutions.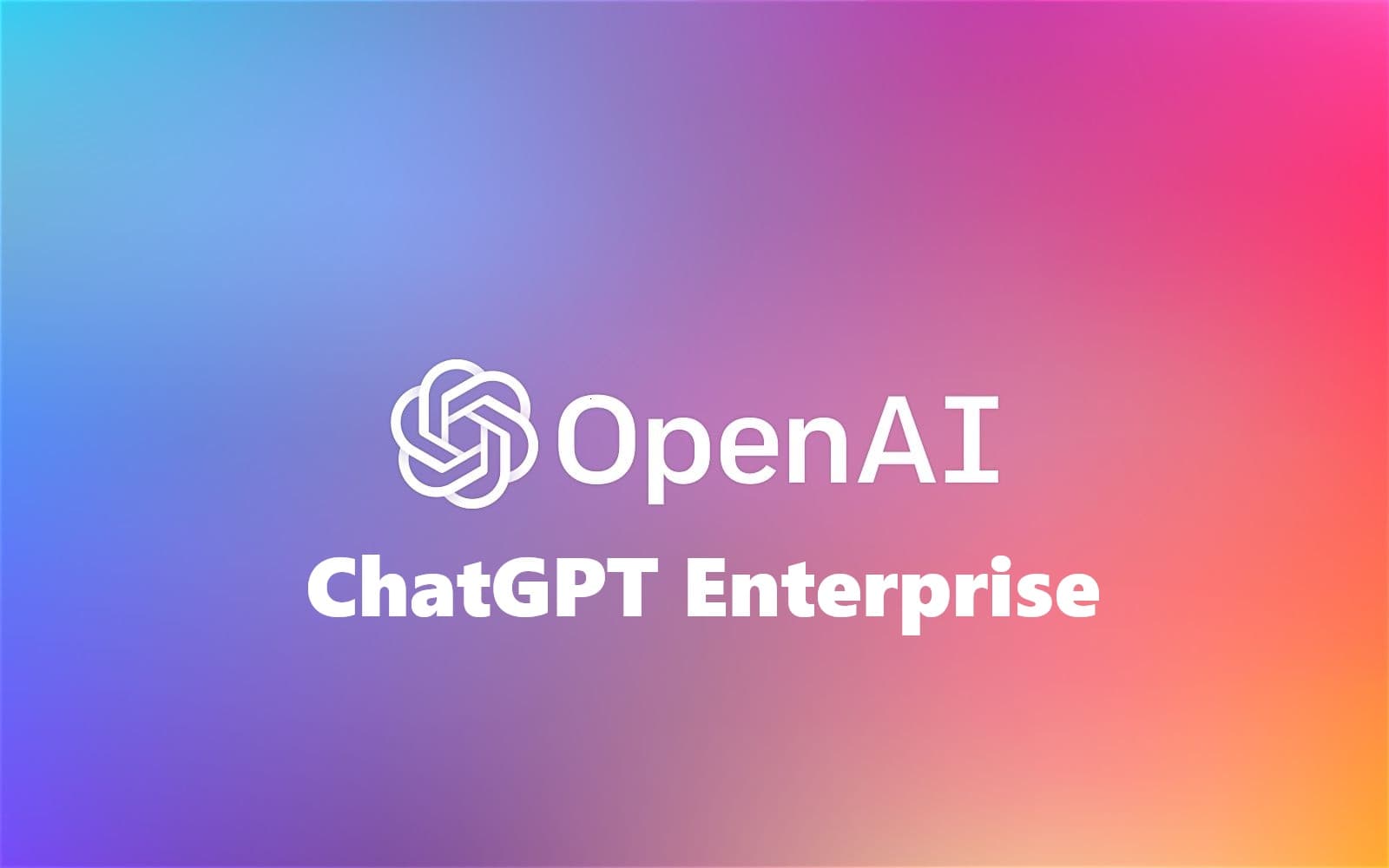 What it includes
Unlimited High-Speed GPT-4: While ChatGPT Plus users have access to the GPT-4 model, there's a restriction: they can only send 50 messages every three hours. In contrast, Enterprise Users can access the GPT-4 model without any restrictions and it operates at a faster speed.

Plugins: Extensions or add-ons that can be integrated with the platform to enhance its capabilities or add new features.

Early Access to Beta Features: Users get a first look and can try out new features that are still in the testing phase before they're released to the general public.

Longer Inputs with 32k Token Context: Users can input longer texts or data, up to 32,000 tokens, for processing.

Unlimited Advanced Data Analysis: There are no restrictions on the number of times users can use the advanced data analysis feature.

Internally Shareable Chat Templates: Users can create chat templates and share them within their organization to streamline workflows.

Dedicated Admin Console: A specialized dashboard for administrators to manage and oversee platform usage.

SSO, Domain Verification, and Analytics: Features like Single Sign-On (SSO) for easy access, domain verification for added security, and analytics to monitor usage patterns.

API Credits to Build Your Own Solutions: Users receive credits that they can use to access the platform's API, allowing them to create custom solutions tailored to their needs.

Enterprise Data is Not Used for Training: Any data from enterprise users is kept private and is not utilized to train or refine the platform's models.
OpenAI is actively developing additional features for ChatGPT Enterprise, which will be released once they are finalized:
Customization: Users will be able to enhance ChatGPT's knowledge base by integrating it with their existing applications, allowing the AI to access and utilize company-specific data securely.

Availability: There will be a version of ChatGPT Business specifically designed for smaller teams, ensuring that organizations of all sizes can benefit from the platform.

Power Tools: OpenAI plans to introduce even more advanced tools for data analysis and browsing, all fine-tuned to cater to professional needs.

Role-Specific Solutions: The platform will offer tools tailored for specific job roles, including data analysts, marketers, customer support representatives, and others.
OpenAI is eager to share a more comprehensive plan for ChatGPT Enterprise's future with potential customers. They value user feedback and will use it to further refine the platform. In the coming weeks, they aim to onboard as many enterprises as possible. For more information or to begin the onboarding process, interested parties are encouraged to visit OpenAI's Enterprise and get in touch with their sales team.
Reference
OpenAI API usage
A few examples from Bing are Bing Chat and Image Creator, powered by OpenAI models.
Getting started with OpenAI API, Azure OpenAI Service
Text Generation

To get started on Text Generation in OpenAI, you can check out how to do this in OpenAI Python SDK, LangChain, and Semantic Kernel, and it covers using Azure OpenAI Service or OpenAI API.

Image Generation

To get started on Image Generation in OpenAI, you can check out how to do this in OpenAI Python SDK.
More comprehensive demos are available on
Further references
Prompt Engineering
OpenAI